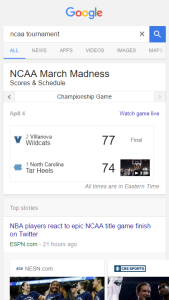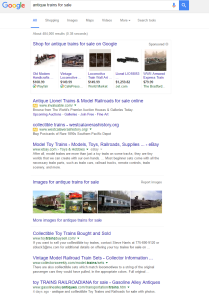 Content is ranked through the Google search ecosystem. Marketers spend an inordinate amount of time analyzing and trying to better understand how to get greater content coverage through Google. Big Fork Content not only stays on top of the latest changes, but also consistently predicts where Google is going with its algorithm.   Considering the fact that Google's search functionality is now being run by machine learning you, the user, will be teaching Google where to take its content ranking algorithm.
That is a pretty large departure from where we were just 5 years ago.
What an agency must do in terms of selling value to its clients has also greatly changed when it comes to organic search traffic. Having a firm understanding of how your landing pages are generating organic search traffic now and how that will evolve overtime is critical. It's not just a keyword churn and burn game anymore.
Transition from Keywords to Topics
Up until recently, Google weighted their search engine heavily towards keywords and keyword prominence on webpages – these controlled what ranked well in Google.
If you were looking for a very specific topic on a Google search results page, the search engine would rank its top 10 pages on that topic.
In today's marketplace, Google is looking at topical based interests. As a result, it  makes sense for businesses to focus on explicit topics over others. The idea of shaping your business like Amazon and providing content aimed at selling everything to everyone isn't necessarily a good thing if Google organic traffic is what you are really after.
Intent Layers and the Complicated state of picking apart 'What should rank for X keyword'
In addition to the algorithms being much more complicated and diverse, many times Google is considering a deeper level of intent around your explicit keywords and the things it thinks it can guess you are also interested in.This feeds into what content is shown to users and the subsequent traffic you can anticipate getting as a marketer.
At Big Fork, we attempt to navigate the constantly evolving landscape of Search traffic and see how it fits into the long term goals of the business. Our Content Audits, Content Planning, Content UX and Content Production Packages serve our clients needs when it comes to Search Content services. We look forward to helping you grow and solidify your search traffic.
Still looking for more? Dig in deeper to see what Big Fork Content really thinks about SEO in 2016. Download our Ebook below.