Topical Optimization combined with User Satisfaction Focused KPIS are the way forward. Modern SEO looks completely different than it did just 1.5 years ago. Enter Content Experience Optimization (CEO).
Ahh acronyms. You love them, and you hate them. Well, you really just hate them. They get overused and misused, depending on who you talk to. When I was forming the agency, I knew I needed something new because the current pool of acronyms to draw from were either completely played out or just didn't make sense. It became obvious that we needed to create yet another acronym.
For that, we are truly sorry.
When you realize SEO is tired, old, and now commonly leading marketing teams down a dead end road, you will see that it no longer makes a lot of sense to focus on manipulating traditional SEO factors.
There are a few market dynamics occurring right now that pushed me into this direction personally, as it's certainly something that has been talked about for over half a decade. You may be asking yourself, why would now be the right time to do this?
Well, in large part, Quality content actually ranks now and users are demanding it, and the machine is learning from it. 
Niche quality and expertise is amongst us, and if you think sites are still getting ranked simply by traditional SEO factors, then I would argue that you may not be surfing Google enough to see what I am talking about.
Take this anecdotal example that I pulled out randomly to support my statement above (none of the top 3 are household brands either, unlike what Viperchill is asserting in his recent assesment):
'The best waterproof backpacks' in Google: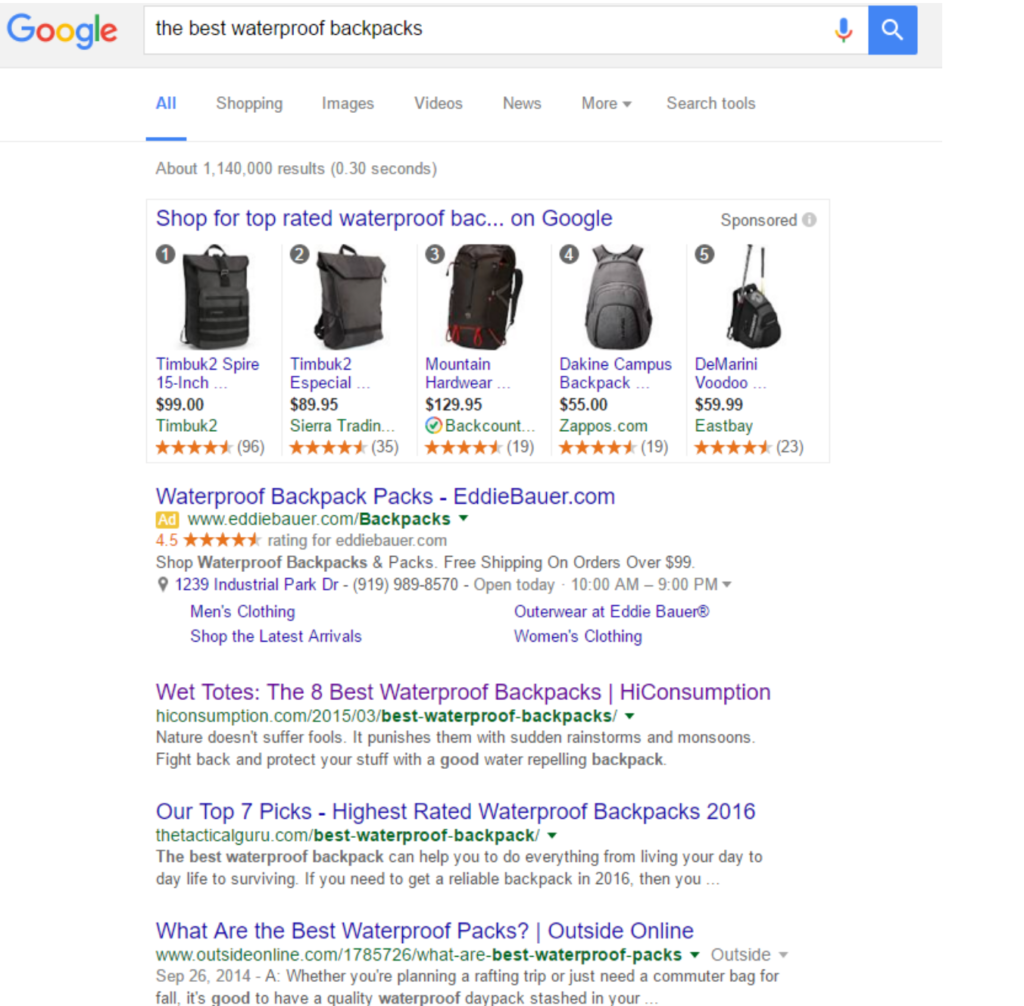 You will see Hiconsumption.com with the top, coveted spot. A typical SEO process might start with looking to see who might be linking to this #1 resource. The links actually reveal nothing, just a scraper site from a few months ago that Google is surely discounting. But that can't be why they are ranking #1.

HiConsumption has great Niche Topical Authority which further cements its ability to rank in the first place. This is undoubtedly a big contributing factor to why they are ranking this page. It's hard to rank newer websites (less than 1 year old), and years of building great content has probably helped them as well. Think of the years producing great content as similar to building great credit for years by continually using and paying down your Home credit line.
This comes back to great (i.e. focused) content for HiConsumption; they have been consistently creating rich enough content over the years to be able to solicit natural links from the likes of Maxim.com and Decoist.com.

Now compare that to Backpacker.com, which is 5th in the query example above (and cut out of the screenshot). Their off-page topical authority is beating Hiconsumption.com by a large enough margin, which makes you think that Backpacker should rank #1. However, when you compare their topical onsite scores, a different picture emerges:

Backpacker's topical content score for 'waterproof backpacks' on its landing page is a 0, compared to Hiconsumption, which has a 12: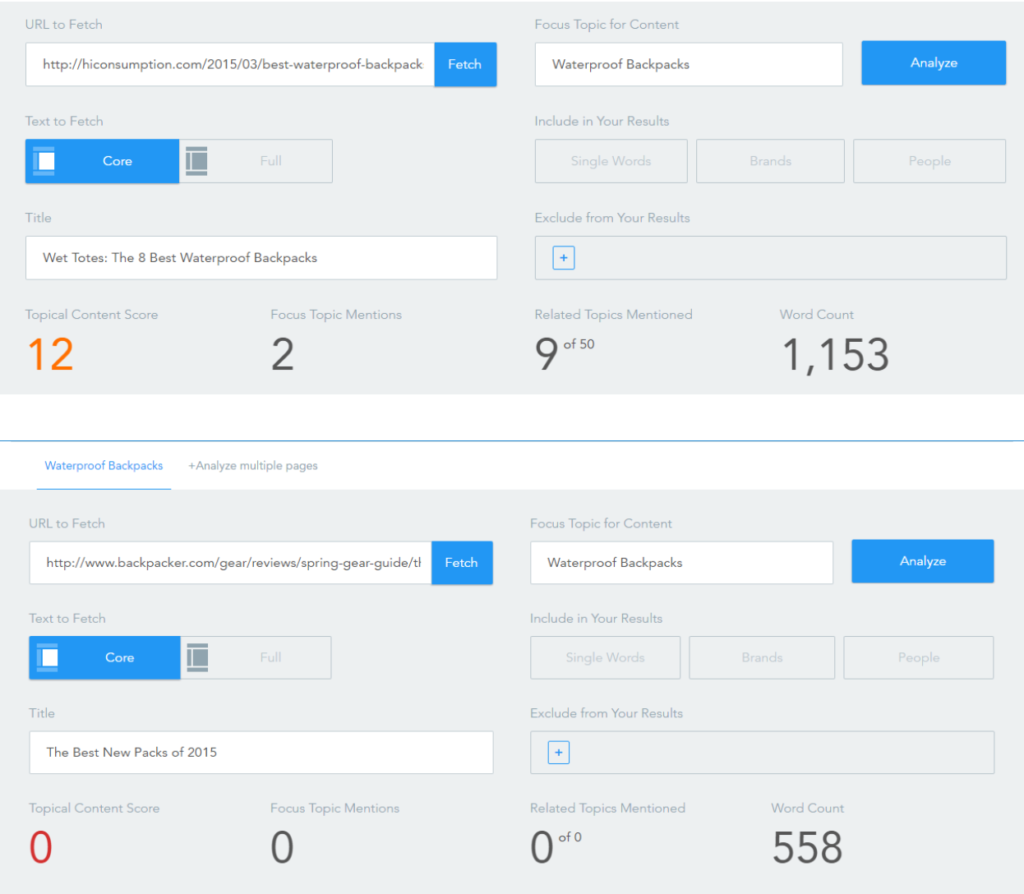 However, when you start getting out of the Outdoor niche and into Technology, you can see Hiconsumption does not hold the same respect in Google's eyes, even though they have a page of similar quality written on the topic.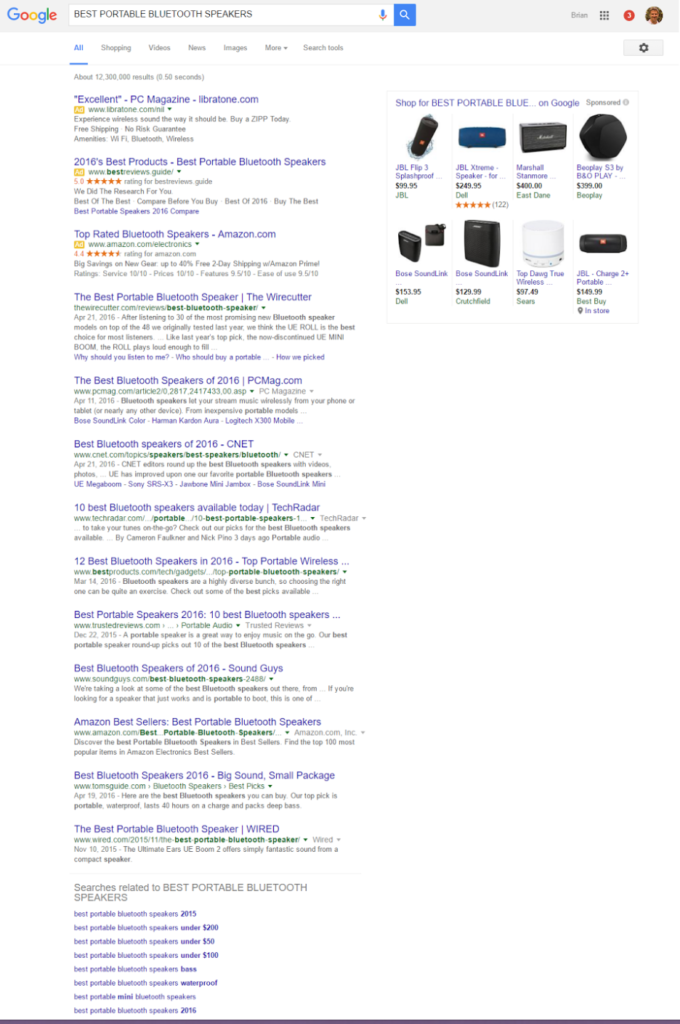 It's a combination of Topical offsite authority and Topical onsite content quality that goes into ranking pages today.
There have been several significant studies recently that point to this as well. I encourage you to read the analysis from Brian Dean, where he utilized some pretty massive data sets to draw valuable conclusions.
At Big Fork Content, we feel it better suits optimization related businesses to focus on what matters, and that is the overall Content Experience for their clients, and not SEO, as was defined years ago.
Traditional SEO mentality looked like this:
Test everything mentality and look for optimization points that can be quickly tweaked to increase organic traffic
Look for what works and what doesn't – and exploit what works further until you reach diminishing returns
Optimize URL structure and offsite commercial anchors
Link build to $$ pages because you can't rank those pages without having links to them
Etc.
CEO mentality looks like this:
Focus first and foremost on building content that answers users problems, the questions and problems your competition can't even tackle
Invest in expertise and branding that is attached to a web platform vs. just 1 form of content creation from souless, nameless entities
Optimize and refine content production teams and create efficiencies in developing new and unique angles, and not production rate, as the end, and only, goal
Find and identify gaps in Topical succinctness and fill them
Utilize quality and long-term relevancy over short term gains
Manipulate user happiness and audience retention similar to how Google experiments with SERP layout changes on a rolling basis