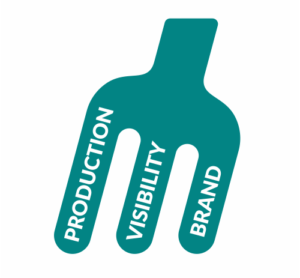 Transition from Keywords to Topics
As the tides have shifted in Search marketing, Big Fork Content finds itself ahead of the curve. Our methods for content production and optimization require elbow grease and a persistent attitude towards creating and building the best.
Our services are strongly focused on the PVB process, also known as Production, Visibility and Brand.
We work towards building a content foundation around your Brand, with two main layers: Visibility of your content and its accompanying Production foundation.
You own the Brand. This is where your personality comes through, and your product offering must speak to your brand's Unique Selling Proposition. We feel this process generates results because it simplifies the categories that require an actionable focus.
Overall, our general feelings towards content and search rankings can be summed up as:
Generating quality content over quantity

Looking at a long term vision instead of staying focused on short term goals

Utilizing internal content sourcing rather than outsourcing it all to the 'agency'

Exploring audience alignment versus focusing on achieving the #1 ranking for a given period of time
Interested in learning more about Big Fork Content and where we came from? Read more.