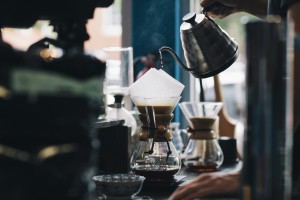 Big Fork Content was conceptualized when the power of online content first became apparent. With the advent of the online experience, the concept of getting many viewers to engage with something you built simply by adding words to a webpage was a compelling idea. Fast forward to 2016, and it's become clear that the market dynamics that control how content is consumed are quickly shifting towards an optimized state that offers a positive user experience.
In today's digital world, sloppy loading times, a lackluster design with cookie cutter details and stickiness of websites makes it increasingly difficult to surface your content to users and earn organic traffic from Google. No longer can you simply output a list of inventory dates showcasing time and event locations to get the 3x 'optimization' lift from keywords needed to increase traffic and generate more sales.
At Big Fork Content, the content experience is the sole focus of our business.  Stepping away from the many tactical-based marketing approaches of the past, we can get a 360-degree view into your business, crafting new content and optimizing existing content that reflects your company's culture, vision and personality.


We believe in content quality and seek to surface knowledge that might currently reside inside of the company, placing that message in front of your audience, online. Big content production all the way through to micro-moment content pieces that are critical for mobile engagement should be executed in tandem, and we have extensive knowledge and experience with content product cycles that are realistic for most businesses. Contact us to discuss your content needs, we love talking shop over coffee.